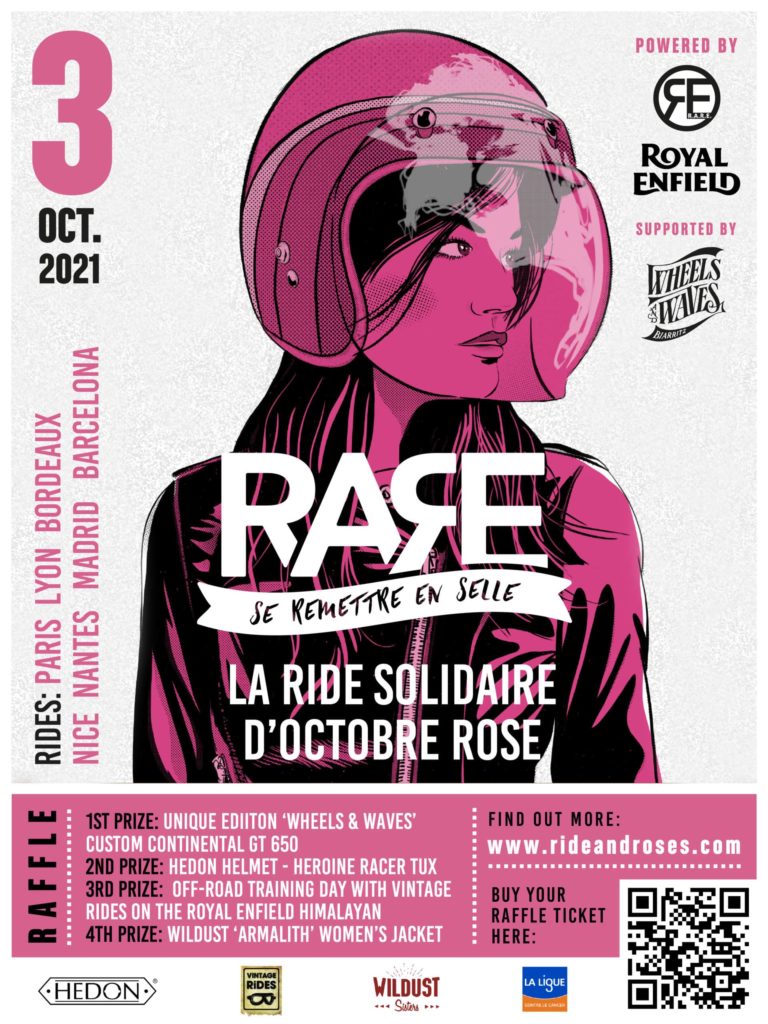 WIN A ROYAL ENFIELD CONTINENTAL GT x WHEELS AND WAVES AND SUPPORT THE R.A.R.E. ASSOCIATION
R.A.R.E's annual motorcycle ride, hosted during the month of Pink October, seeks to help women celebrate the return to active life and to get back in the saddle post the battle with cancer.
A unique Royal Enfield Continental GT, developed in collaboration with Wheels & Waves is to be won.
For its 5th edition, the charity ride R.A.R.E. (Ride And Roses Event) will take place on October 3, 2021 in 7 major cities in Europe – Paris, Lyon, Bordeaux, Nice, Nantes, Barcelona and Madrid.
R.A.R.E seeks to develop real community-based opportunities to allow all women – both from within the established motorcycling community and also those new to it – to feel supported and empowered after such ordeals, and to share the values of freedom, adventure and fun.
To support this cause, and to collect funds for the association, a special raffle will be organized from June 30 to October 2 with exceptional prizes including a one-of-a-kind Custom Royal Enfield Continental GT 650, decorated with real 24 carat gold leaf, designed exclusively in collaboration with Wheels and Wave to commemorate the 10th anniversary of the iconic event.
ROYAL ENFIELD CONTINENTAL GT 650
Unique Edition «Wheels & Waves 10 years Anniversary »
(Value 11 600 euros)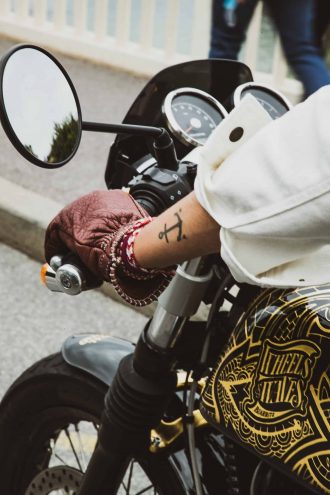 Tickets are on sale for € 5 (1 ticket) / € 10 (3 tickets) / € 30 (15 tickets)