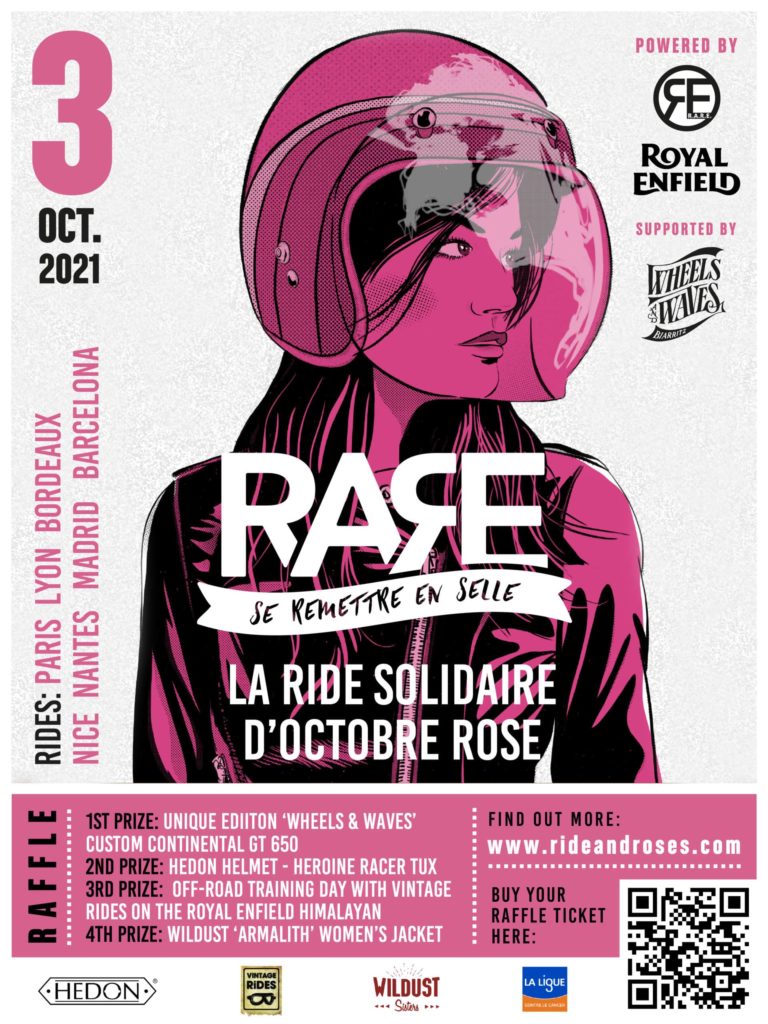 WIN A ROYAL ENFIELD CONTINENTAL GT WITH WHEELS AND WAVES COLORS AND SUPPORT R.A.R.E.
R.A.R.E.'s annual ride, organized during the month of Pink October, aims to help women celebrate the return to life and get back on track after battling the disease.
A one-of-a-kind Royal Enfield Continental GT, developed in collaboration with Wheels & Waves is up for grabs and gives you the opportunity to support R.A.R.E (Ride And Roses Event)
For its 5th edition, the charity ride R.A.R.E. (Ride And Roses Event) will take place on October 3, 2021 in 7 major European cities – Paris, Lyon, Bordeaux, Nice, Nantes, Barcelona and Madrid.
R.A.R.E. is looking to develop real opportunities within the community to allow all women, whether they belong to the established motorcycling community or not, to participate in the event.
To support and raise funds for the charity, a special raffle is being held from July 8 to October 2 with great prizes, including a one-of-a-kind custom Royal Enfield Continental GT 650, gilded with 24-carats gold leaf in collaboration with Wheels and Waves.
ROYAL ENFIELD CONTINENTAL GT 650
Unique edition in the colors of "Wheels & Waves 10 years Anniversary".
(Value 11 600 euros)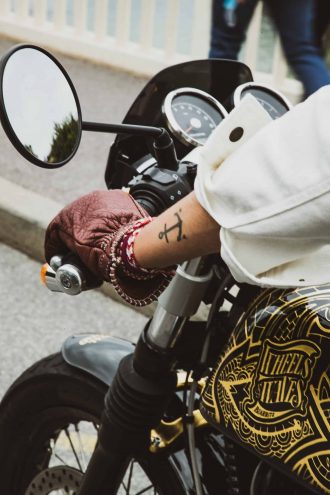 Tickets are on sale for €5 (1 ticket) / €10 (3 tickets) / €30 (15 tickets).