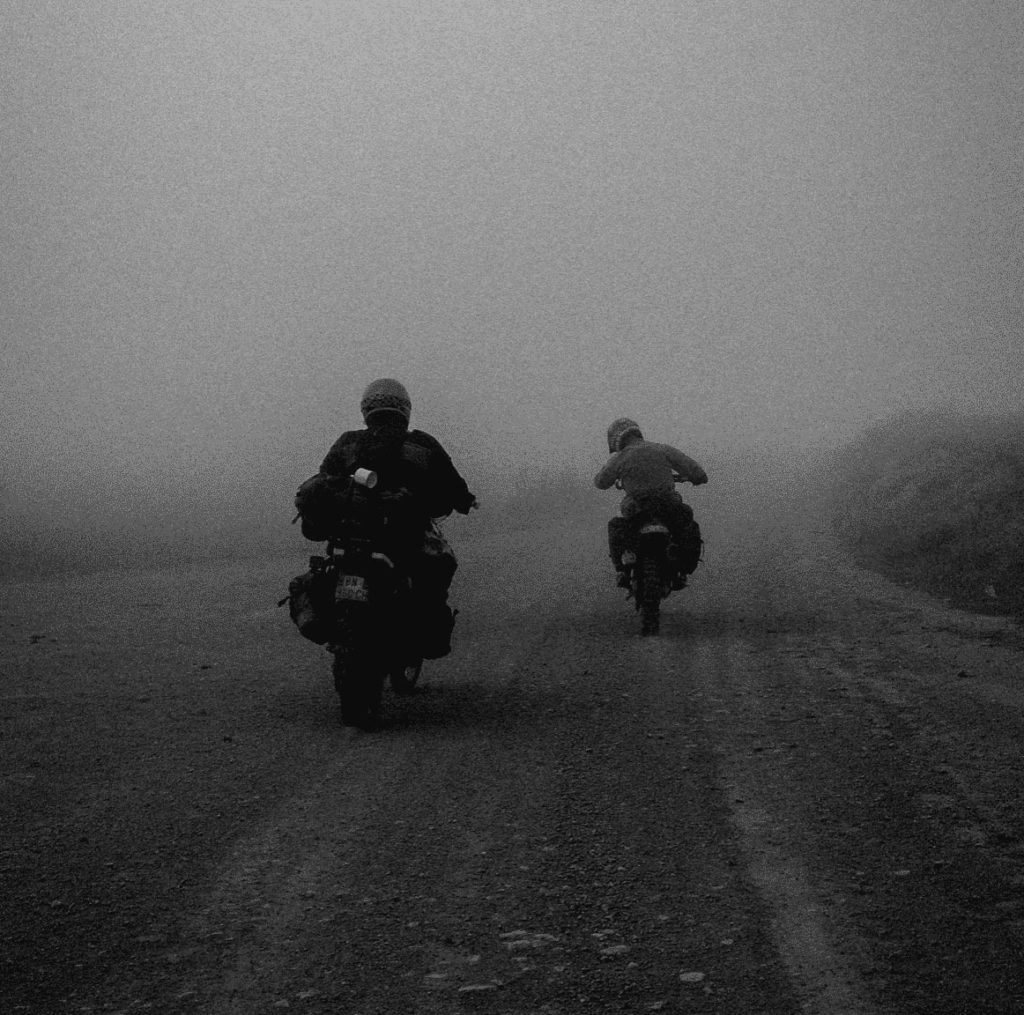 Autumn 2020, at a time when Europe was going to lockdown for the second time, 5 members of our big family share 5 days of freedom, off-road, lanscapes somewhere in the South of the continent… 5 days, 5 protagonists, 5 stories!
" Live moments you will never forget "
" Recipe for good times: get a crew of friends together, pack camping gear, load them on a dirt bike, pick a general direction without too strict of a plan and hit the road. What could go wrong? Well, reality is that a lot can and will go wrong, but those adversities are kind of like the mix of spices that make that fire cooked txuleta taste divine after a long day of riding. Moments you wont forget.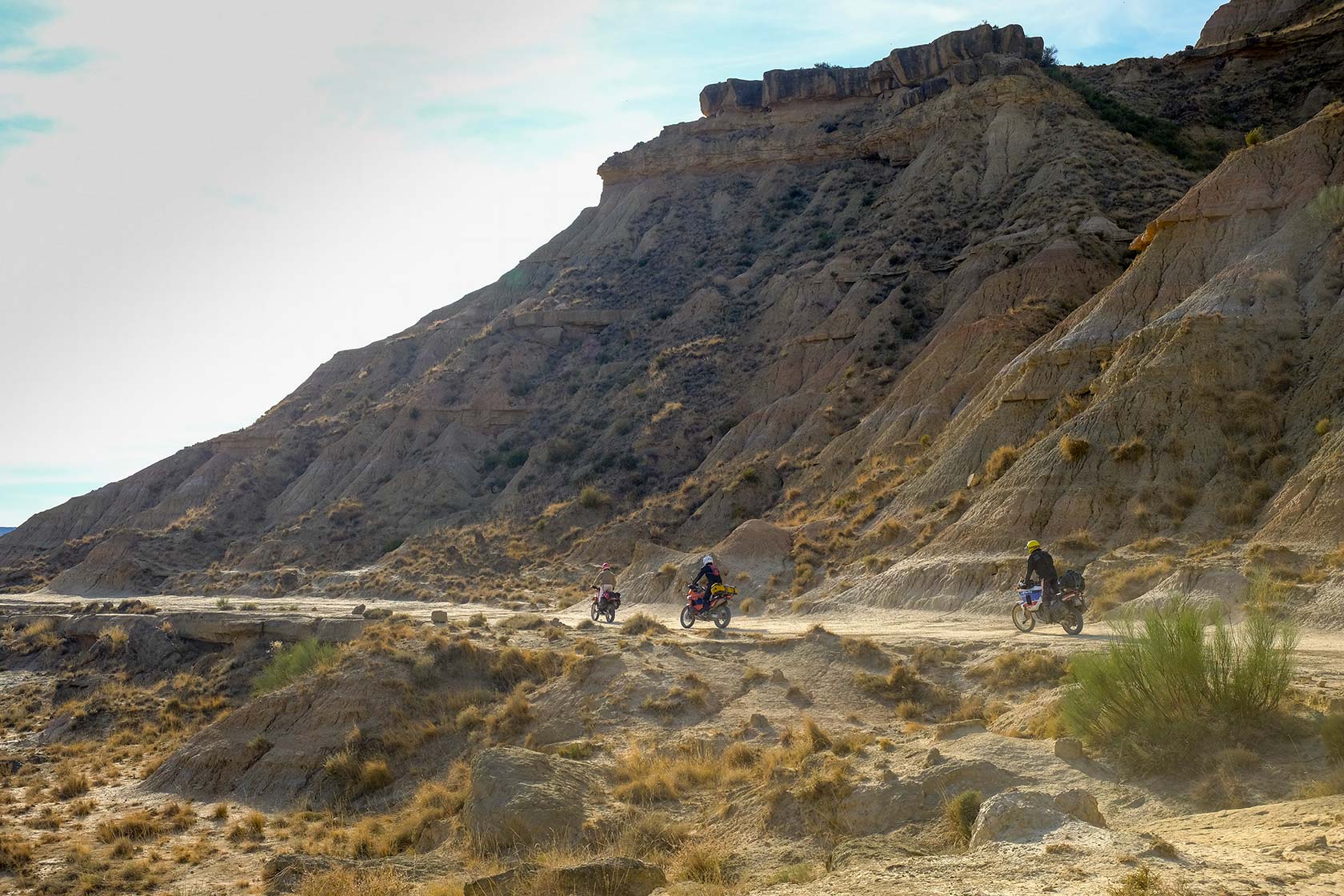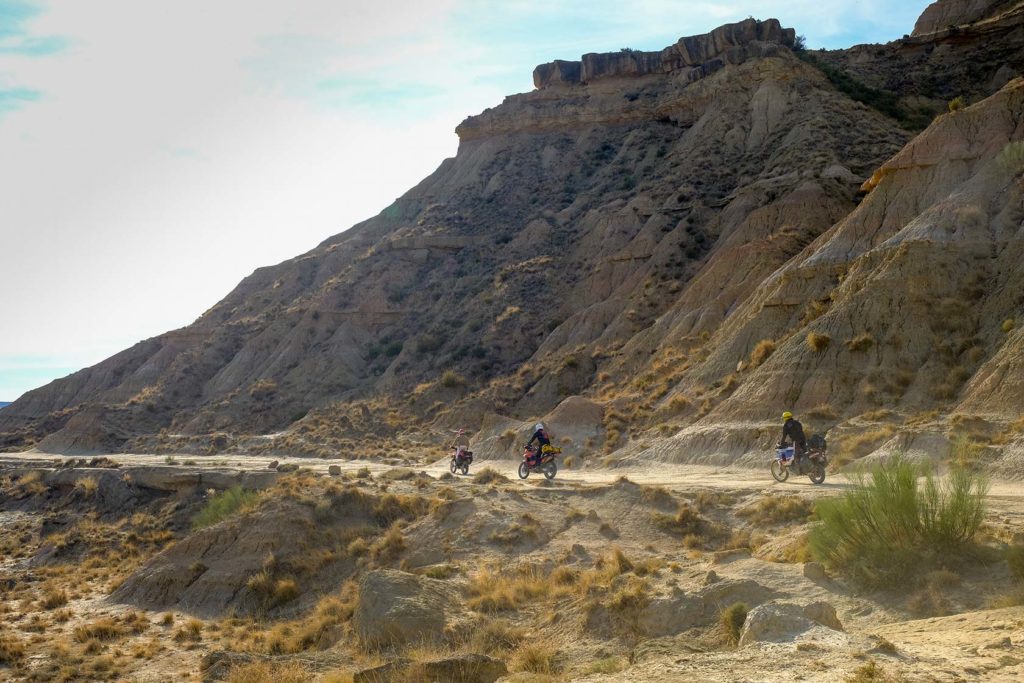 Rinse the dust off in a cold mountain stream, once clean don't forget to grab a beer chilled by the same stream and feel the refreshing bite of the first sip. Sit by the fire. Exhale and enjoy. 
We had two broken bikes, minor crashes and scratches, a bear that paid a visit next to our tents, but those just refine the outcome. Recipe is good, outcome better. Being lost at times wasn't an issue, it was closer to our purpose of getting away from what the world had turned into during the 2020. 
It was dusty, muddy, hot, cold and at times misty, but at no point was it miserable. Apart from Damien's broken bike Julien couldn't fix.
Monegros and its surroundings were more beautiful than I had ever imagined. Can't wait for the next one. Thank you boys!"
"Another epic ride with friends among incredible landscapes!"
What can I say about this trip that started with a (small) breakdown of Illmo, quickly identified and solved by Julien, and ended for me after 3 days…
3 days of ride on this part of the TET which connects the Monegros desert to Catalonia. Between deserts and mountains.
Each bivouac was like a gastronomic stopover that would have scared away the slightest vegan.
Everything stopped for me at the end of the 3rd day. My 600 XR stopped and did not want to restart despite Julien's efforts. The strator had decided otherwise…
The trip ended between insurance calls, long waits and the cab. I'll have to go back quickly in this area to finish the track!"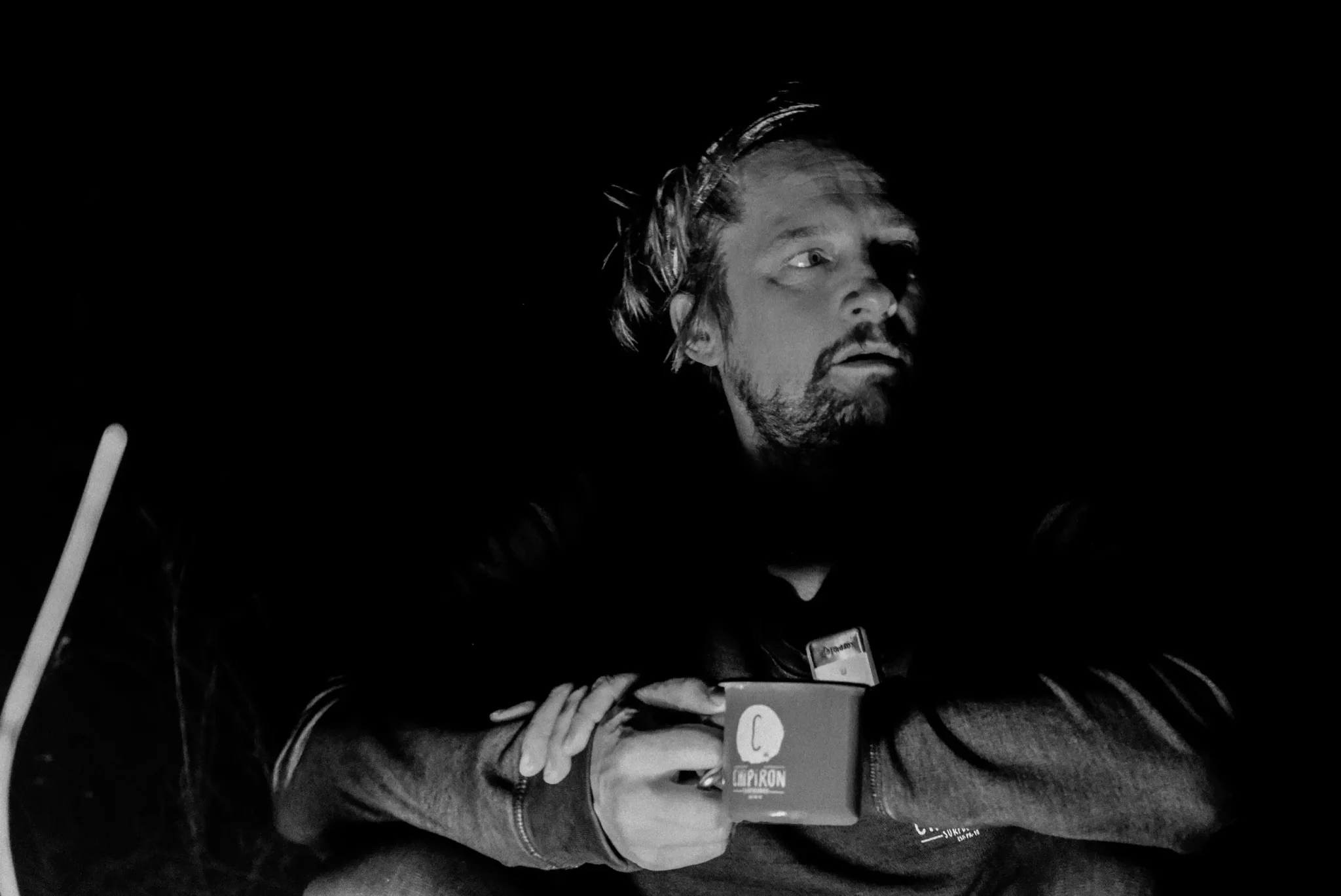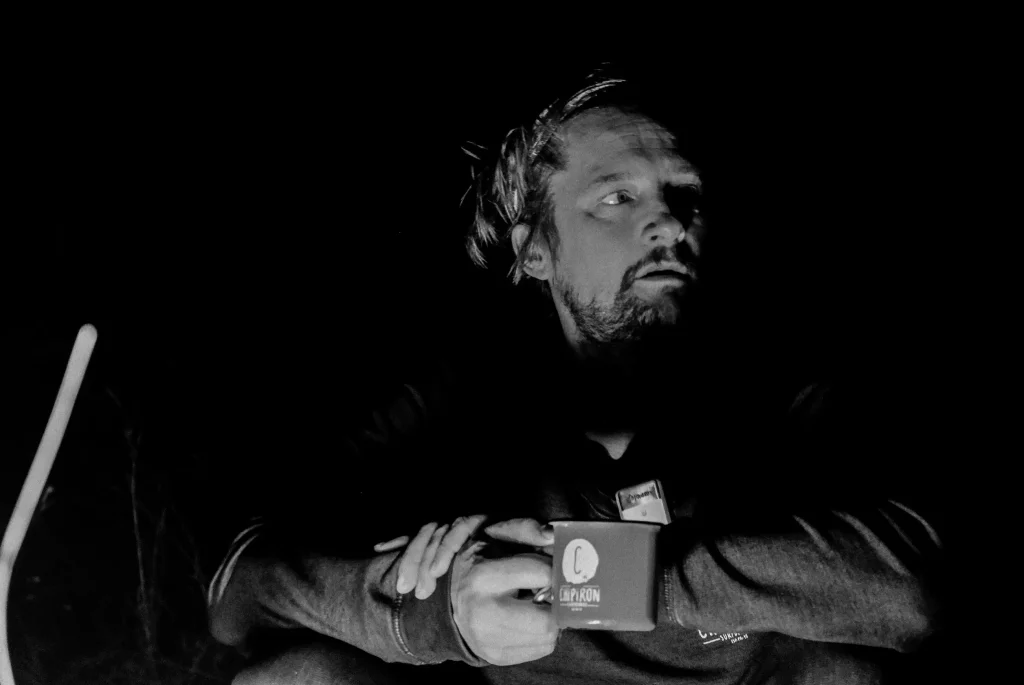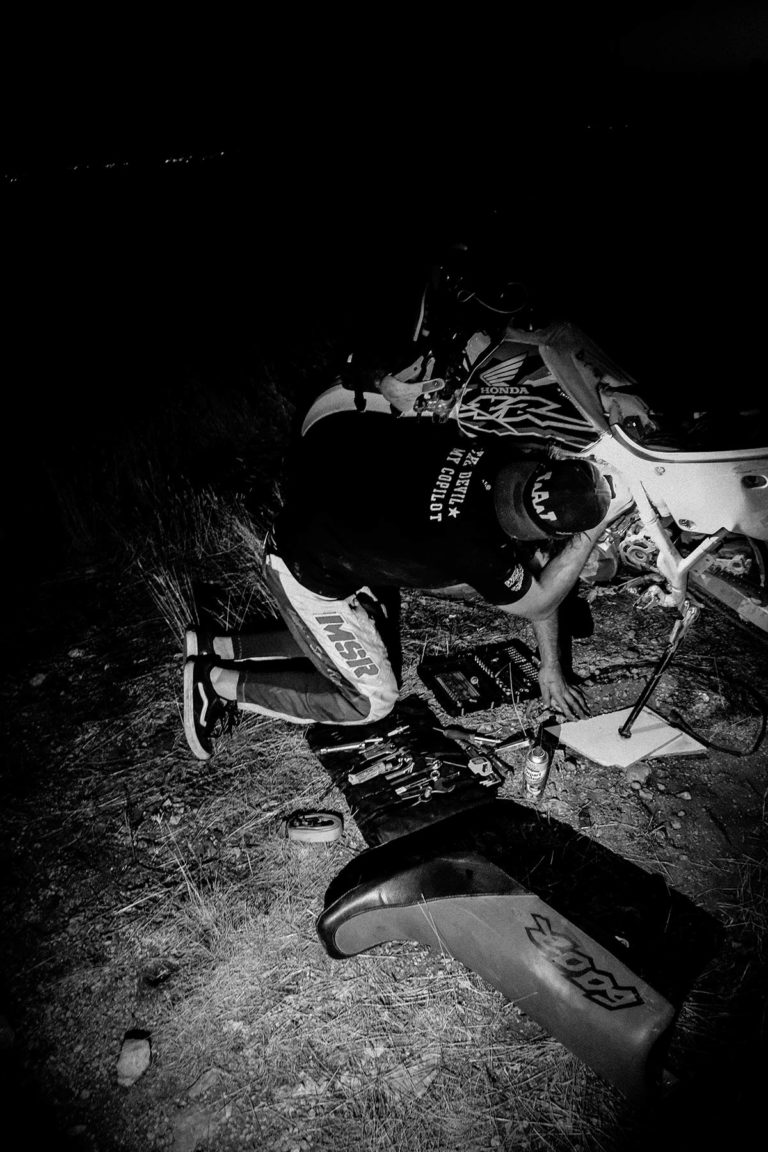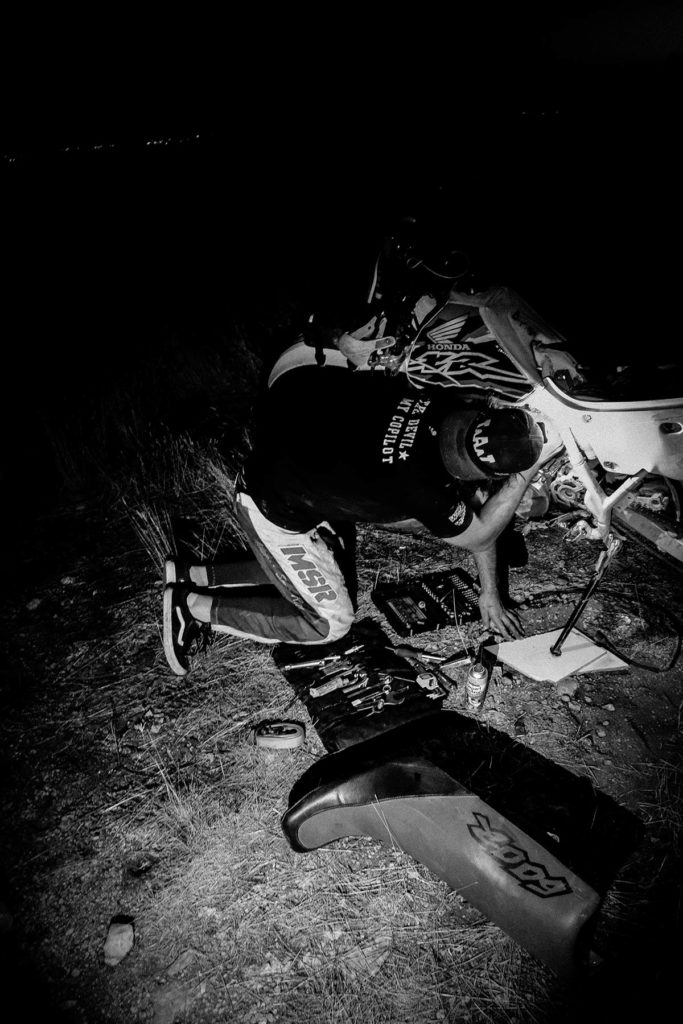 Everything starts one week before leaving. In order to prepare my bag, I call Damien to know how we organize ourselves.
– For the food, how does it happen? Do we take freeze-dried food or do we just see what happens?
– (blank for a few seconds) You're sick, we're having prime rib and BBQ every night…
– Well, ok, ok…
The foundations are laid. To be honest I don't believe it for a second, I still take two or three freeze-dried meals, you never know!
I prepare my 88 Africa Twin 650. It's big, heavy, I haven't ridden it off road for months but the call to travel is stronger.
We meet in the Monegros desert. The place is rather incredible. The first turns of wheels are timid, I refresh my hand on my anvil, to read the route on the phone…
To go up a river, to find ourselves on an ochre track in a green meadow"
And then it is gone, it rolls, we mix sections of road and paths. What a pleasure to feel the bike sliding in the curves, eating the dust and meeting in the evening around the fire with a beer.
The first two days go well. Slips, scares, falls and a mini breakdown. Everything is normal. Second bivouac, they bring out the famous beef rib. I bow to them.
Third evening we lose Damien. The strator of the xr decided otherwise for him. It is all the more frustrating that the next day is perfect. To go up a river, to find ourselves on an ochre track in a green meadow… And the evening to rest our wheels in the desert.
This trip will remain one of my best but so frustrated not to have been able to finish it with Damien: we will have to go back. Thank you all, I can't wait.
"Thirsty for travel and adventure after the first confinement, I immediately answered present to this off-road trip"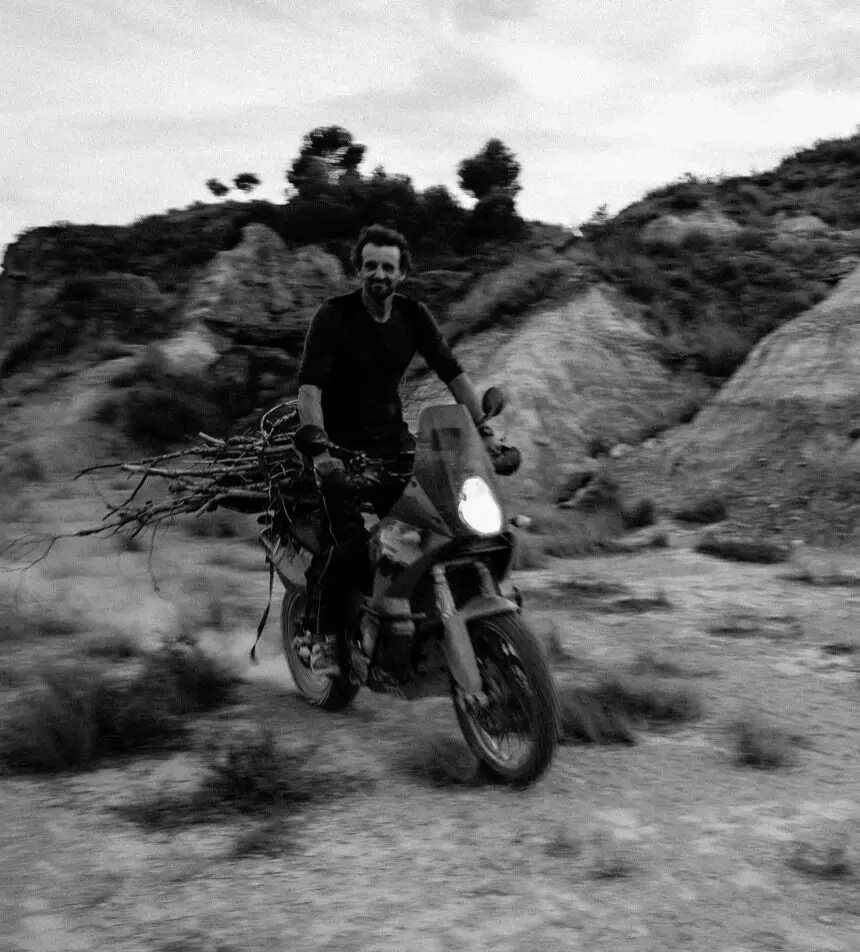 " Left with a big hunger for travel and adventure after the first lockdown, I was immediately interested in joining the off-road motorcycle trip to the Monegros and parts of the Spanish TET Damien talked to me about. The fact that we would be joined by Ilmo as well as 2 vintage Honda riders Damien knew from Wheels and Waves made it even more attractive. GASSSSS!
After a last night in a fascinating cave hotel on the edge of the Monegros desert it was time to load the bikes and hit the road.
From then on we got into a simple, straight forward routine: first NOT being efficient in the morning (lots of coffee), then the first hours of riding, followed by a "low fat" Spanish sausage for lunch in a local bar. In the afternoon more riding, shopping and looking out for a bivouac spot, to finish of the day around a fire for a good piece of grilled meat, a couple of San Miguels and a bottle of red wine.
The riding had all you can dream of for a good off-road trip. From the foggy plains of the desert to high up in the mountains. River crossings, more rocky sections, hill climbs, long stretches of dry river beds, getting lost and unfortunately also a broken bike…
It was worth every second of it. Hopefully we can leave for new adventures soon, I'm getting hungry again."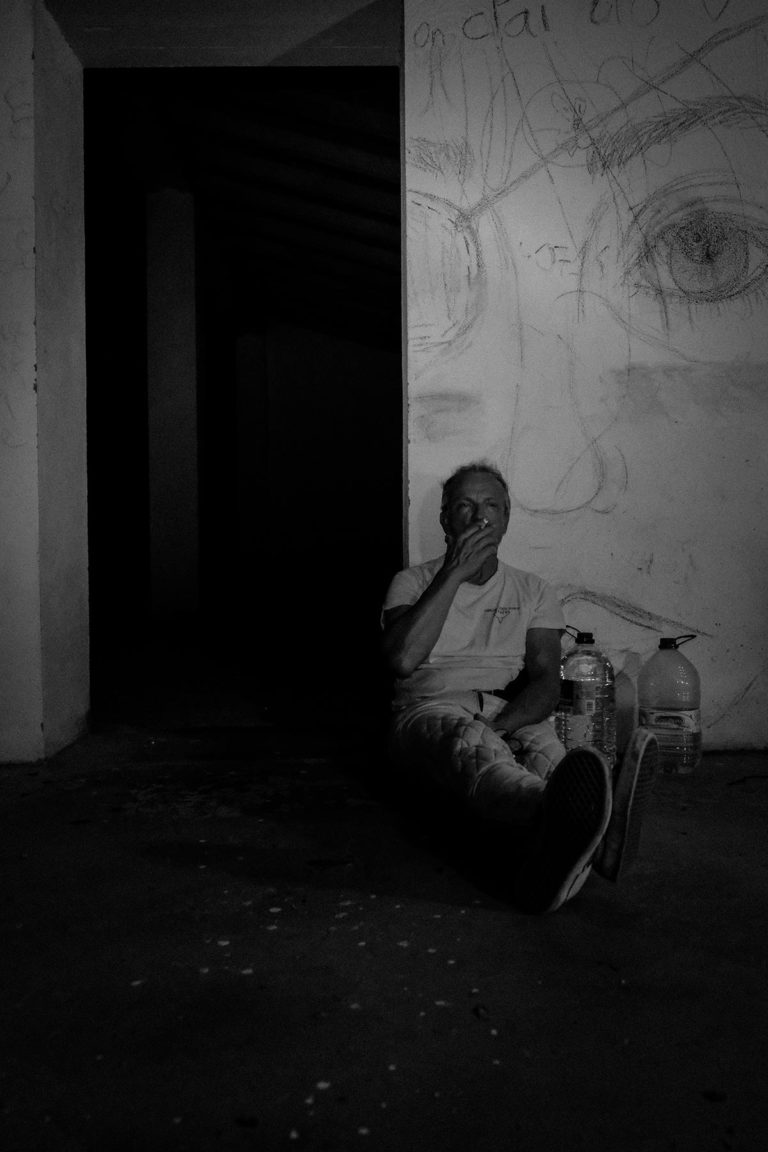 "The adventure begins when things go wrong"
I have taken to making my own this quote from Yvon Chouinard, famous mountaineer and adventurer, which sounds like a slogan that we wish to claim.
If the most beautiful adventures are often the most epic, they sometimes shine by their fluidity and their simplicity.
"Simple" is a word that I also revere, because it has the meaning of the essential, of pure things…
Our adventure began in this way, simply, in the course of a conversation with Damien without asking any more questions, a story of envy after this tormented sequence, and before the next.
Our mind, our desires of travels often push us to go and look elsewhere for what is offered to us there, so close to us at a few tens or hundreds of kilometers, just on the other side of the Pyrenees.
Alternating between these mountainous landscapes slightly whitened by the first snow evoking our dreams of Patagonia or these tracks through the Iberian deserts, deserts more Mexican than the Mexican deserts themselves.
It is in this universe that we found ourselves Ilmo, Marteen, Damien, Julien and myself; a Finn, a flamingo and three Frenchmen, it looks strangely like an ascent, a roped party, an adventure that could have been led by Yvon Chouinard, who knows?
The landscapes and these engraved moments still pass by me, I am impatient to live the next one…