LET'S RIDE & LOSE YOURSELF!
"To hit the road" is not only to follow it but also to draw, dream and create it. Every year, Wheels and Waves reinvents the infinite curves of Basque tarmac. To make the detour the main axis, to turn the journey into the destination, is to see the ride and time differently, against the flow.
Many of you are coming to the Basque Country in this period which was supposed to celebrate our 10th Anniversary, this is why we offer these some roadmaps to discover below to lose yourself knowingly between ocean and mountains during few hours, few days days…
As a reminder, the 10th edition of Wheels And Waves which was to be held from June 30 to July 4, 2021 has been prohibited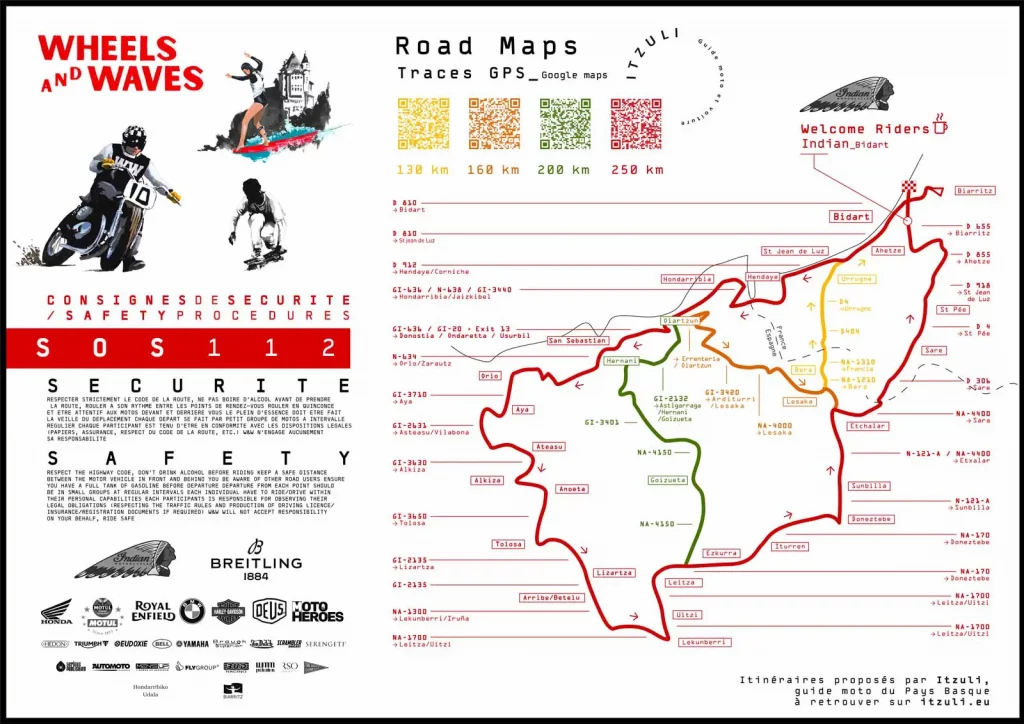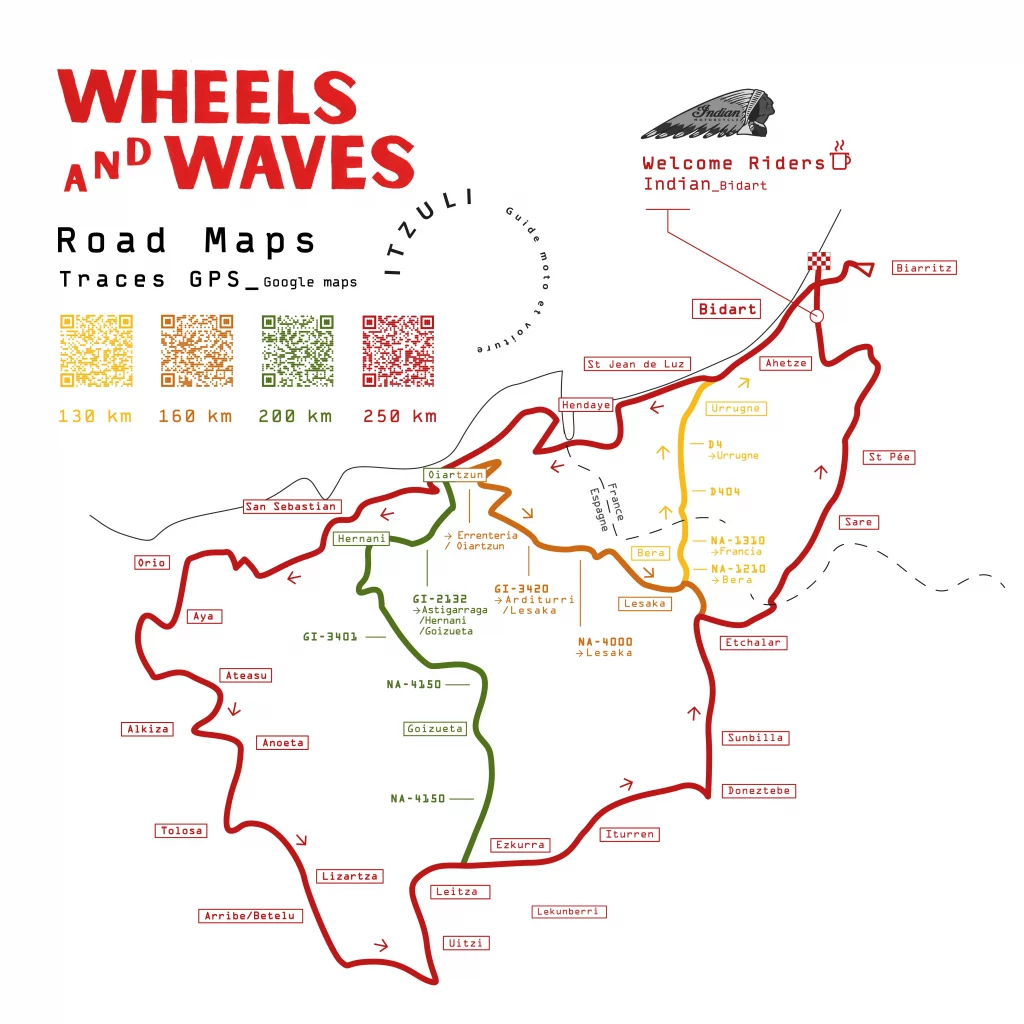 Scan the QR-code or click on the pic to access Google Maps.