WHEELS AND WAVES x DEUS SWANK RALLY
After two editions on the Saint-Pée sur Nivelle track – where the riders successively ate the mud the first year, and spat the dust the second – the Wheels and Waves x Deus Swank Rally took place this year on the Bud Racing Training Camp, a racetrack that has the particularity to offer several type of ground. It starts on the Veteran MX track, perfect for our vintage bikes, before opening up to the forest on deep sand trails. A large, rolling sand lace-up marks the end of the course, with two obstacles for the more adventurous to overcome.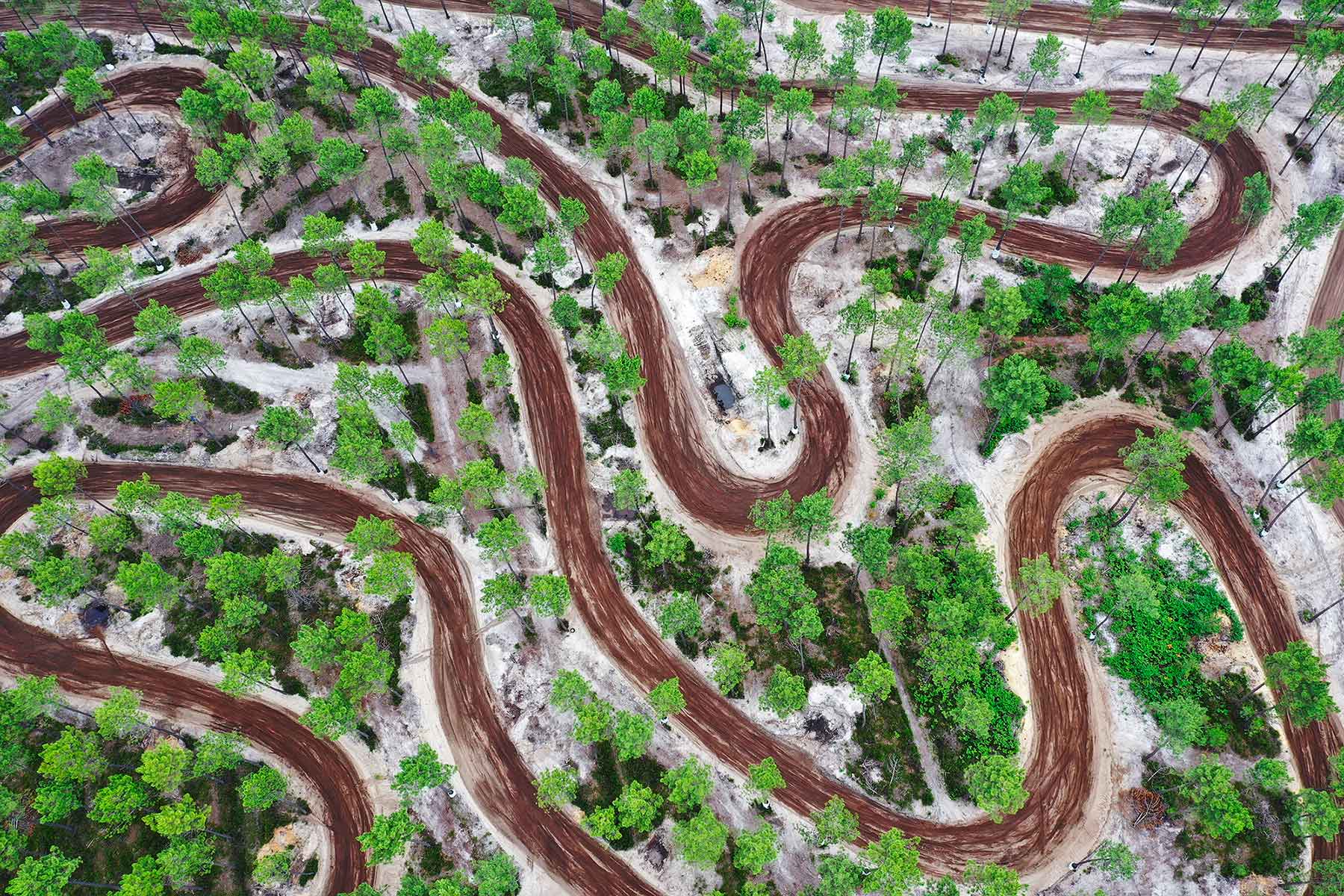 As a reminder for the rookies: the Wheels and Waves x Deus Swank Rally is a race against oneself, where riders start and stop the clock themselves at the start and finish. Two categories of motorcycles are launched in the race: the pre 1985 and the pre 2000.
After a few laps of reconnaissance, the verdict was in! The course was very tiring for the bikes as well as for the pilots (at a rate of more than 8 min / lap). The stake of this vintage enduro being above all fun & pleasure, the course was shortened. Result: more laps, and therefore more chance to improve your time!
Between the runs, pilots and spectators share their experiences, some of the race, others of the acrobatic prowess and some came a cropper fortunately without danger. As the hours go by, some pilots and machines seem exhausted being less and less numerous to take the start.
To end up this epic day, a  very vintage Renault 4L launches itself on the track: an unusual intrusion that sums up the spirit of the race quite well. Fun, panache and a good dose of the unexpected!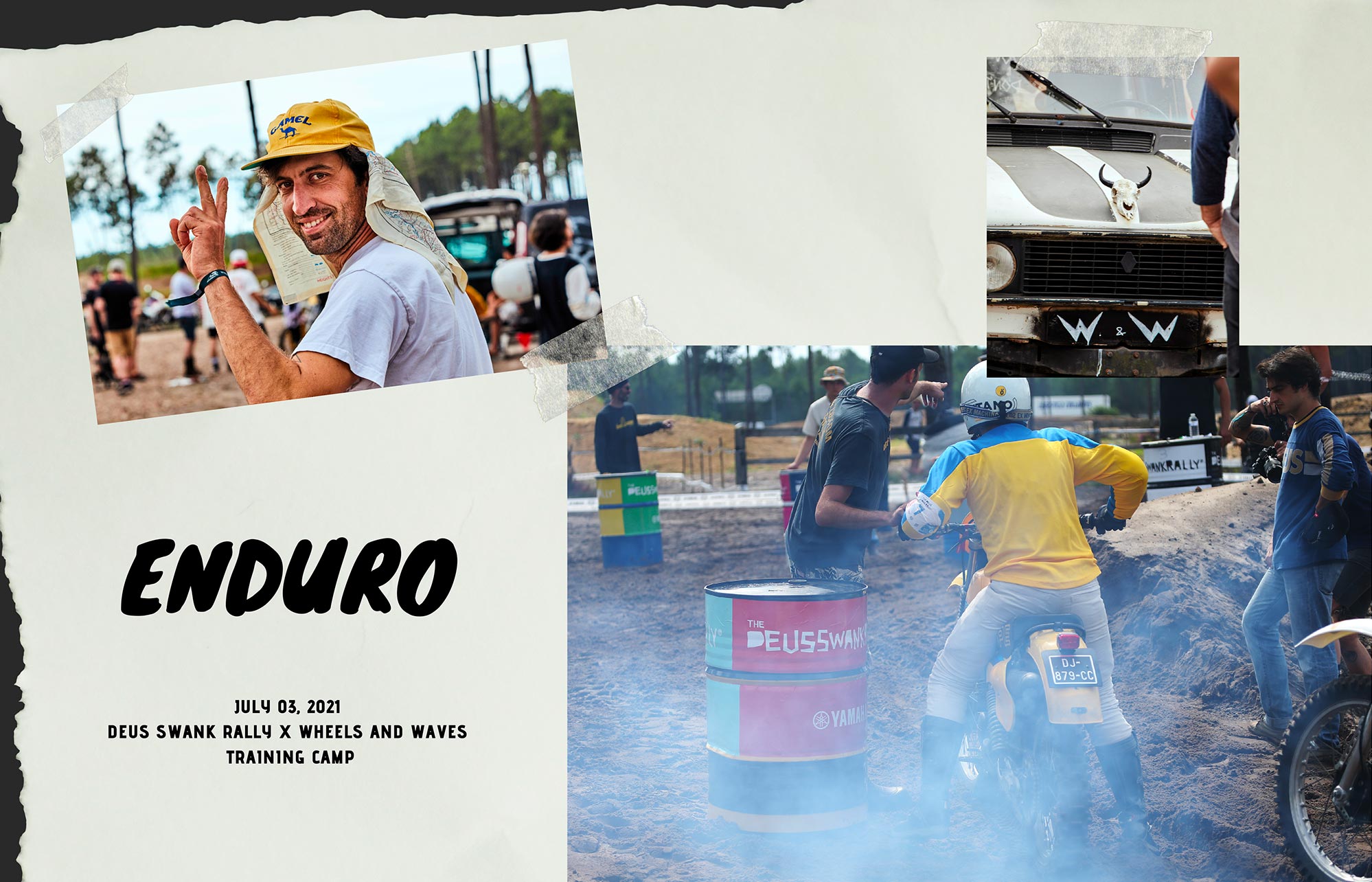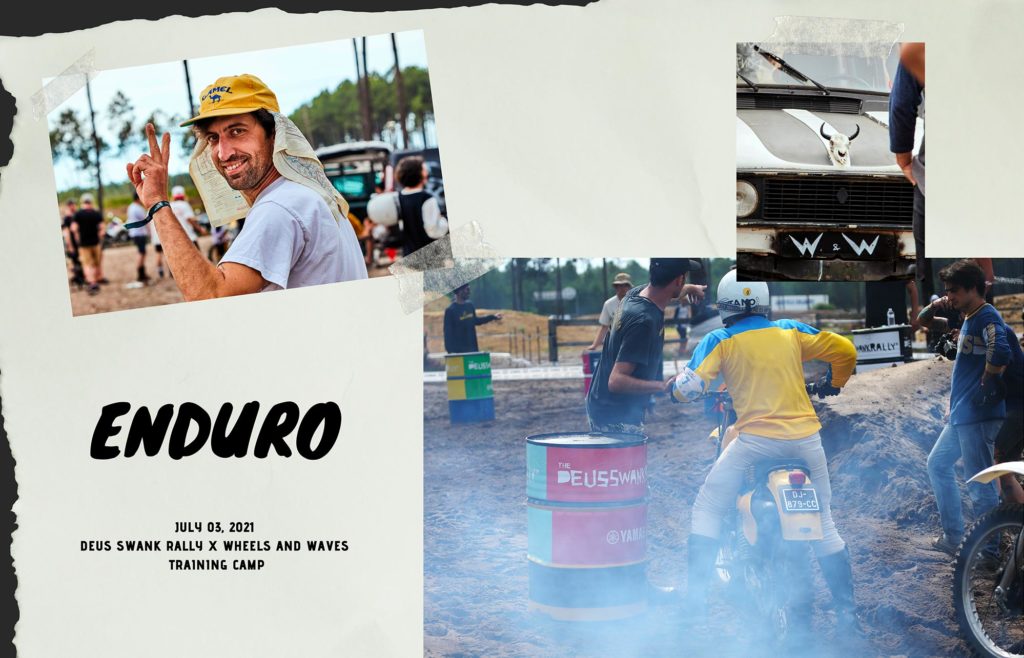 Credit : Desclaux, Dalek, Joret, Bronard, Criado, Mayol, Savineau
Throwback 3 crazy days – Wheels and Waves 2021 prohibited !